Join the Barry University Young Alumni Association for a reception in South Beach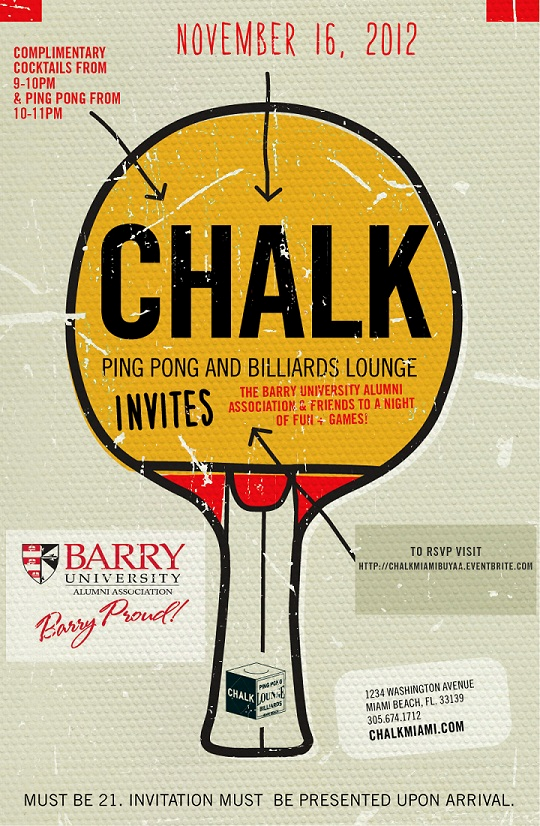 When:
Friday, November 16, 2012 from 9:00 PM - 11:00 PM
Where:
Chalk Ping Pong and Billiards Lounge
1234 Washington Avenue, Miami Beach, FL 33139
Why Join Us?
-The event is cost-free to Barry alumni & a guest
-Complimentary cocktails from 9 PM - 10 PM
-Enjoy connecting with other young professionals
-Street & garage parking available in the local area
*Guests must be 21 years of age
Questions?

For more information about the event or the Young Alumni Association, contact Ryan O'Donnell at the Barry University Office of Alumni Relations at
rodonnell@mail.barry.edu
or (305) 899-3749.
Looking forward to seeing you there!