MIAMI SHORES, Fla. – Barry University men's basketball team will open the Butch Estes Era on Monday, Nov. 4 in a 7 p.m. exhibition test against NCAA Division I South Florida at the Sun Dome in Tampa.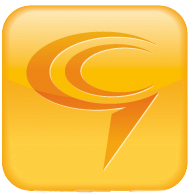 Catch the broadcast of the game with announcer Danny Rabinowitz on the Bucaneer Broadcasting Network
The Buccaneers, under first-year coach Butch Estes, have 10 newcomers, including three Division I transfers, including Yunio Barrueta from East Tennessee State and Deric Hill and Juan Ferrales from FIU. Eight players on the Bucs' 15-man roster are from the South Florida area, while three hail from Europe, including leading returning scorer Magne Fivelstad, a senior forward who averaged 10.9 points and 5.8 rebounds per game last year. Four players who played on the Hialeah Gardens High School team that won the 2012 Class 8A state championships in Florida, led by Barreuta, also make up this year's squad. He is joined by teammates Henry Leonardo, Alvaro Simoza and Adrian Gonzalez.
The Buccaneers went 13-14 overall last year, bowing out in the first round of the Sunshine State Conference Tournament to No. 10 Florida Southern. Barry has never won the SSC Tournament, but has reached the finals four times.
South Florida was 12-19 overall last year, losing in the first round of the Big East Tournament to Seton Hall. Bulls forward Victor Rudd and point guard Anthony Collins were both named to the American Athletic Conference Preseason All-Conference Second Team.
Barry's season opener is Nov. 8 at Johnson & Wales. The Bucs open the home season Tuesday, Nov. 12 against Florida Memorial.