MIAMI SHORES, Fla. – Barry University women's basketball team opens the exhibition season Friday, Nov. 1 with a 6:00 pm test against NCAA Division I Florida International at U.S. Century Bank Arena.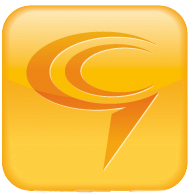 Catch the broadcast of the game on the Buccaneer Broadcasting Network
The Buccaneers' head coach Bill Sullivan enters his eighth season at the helm of the women's basketball program and has had five winning seasons in his first seven years. The Bucs are led by the senior duo of Tyler Hardy and Colette Eule. Hardy, a member of the SSC All-Newcomer team, averaged 11.9 points per game and led the team in rebounding at 6.8, while shooting 48.0 percent from the floor. Eule led the team in scoring at 13.4 points per game and chipped in 4.8 rebounds and 2.5 assists per game, while shooting 80.0 percent from the line.
The Bucs also have eight newcomers this year, with seven coming via the ranks of junior colleges. Kaylia Richardson led the nation in scoring at Ancilla College, tossing in 24.1 points per game. Nyjah Porcher and Monique Plummer led Community College of Rhode Island to the NJCAA National Tournament, combining to average over 20 points, 10 rebounds and five steals per game. Guards Ines Kerin (Murray State College) and Ashley Lutz (LaBette College) both shot better than 32 percent from three point range.
Panthers' head coach Cindy Russo enters the campaign as the ninth-winningest active coach in Division I women's basketball. The veteran head coach owns a career record of 689-364 over 36 seasons, and a record of 649-342 in 34 seasons at FIU. She has four newcomers joining 11 returning student-athletes on the 2013-14 FIU women's basketball squad.
FIU finished the 2012-13 campaign with an overall record of 19-13 and a Sun Belt Conference mark of 12-8, as the 12 league victories marked the second-most in program history. Led by the nation's leading scorer and two-time AP All-American Jerica Coley, the Panthers advanced to the SBC Championship semifinals for the third-straight year, and went on to make their second-consecutive Postseason WNIT appearance.
Barry opens the regular season at the Nova Southeastern Tip-off Classic, facing a pair of team that advanced to the NCAA Division II Tournament last year in Stonehill and Washburn. The Skyhawks, who went 24-4, were the second seed in the East Region and reached the semifinals of the regional tournament. The Ichabods, formerly known as the Lady Blues, were the top team in the Central region after going 23-4, but fell in the first round to the eighth seed Emporia State.