Rachel E. Deming
Assistant Professor of Law Director, Environmental and Earth Law Clinic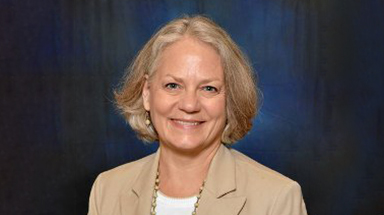 Rachel E. Deming
Assistant Professor of Law Director, Environmental and Earth Law Clinic
rdeming@barry.edu
Education
J.D. and A.B., University of Michigan
Areas of Interest
Environmental and Earth Law Clinic Environmental Dispute Resolution Toxic Torts Brownfields Redevelopment Cross-Border Dispute Resolution Sustainable Development Social Impact Investment
Biography
Professor Rachel E. Deming is an Assistant Professor of Law and director of the Environmental and Earth Law Clinic. She teaches seminar courses on environmental dispute resolution and toxic torts at environmentally impacted sites. Professor Deming joined the Barry faculty in the fall of 2013. Before coming to Barry, she was co-director of the International Transactions Clinic and a professor from practice at the University of Michigan. She also taught environmental dispute resolution at Pace University School of Law. Prior to joining academia, Professor Deming practiced law in New York for over 25 years.
She began her career as an associate at a large New York law firm working on international banking issues and cross-border mergers and acquisition litigation. She left to become in-house environmental counsel for a Swiss-based global manufacturing company, a position which led to an increasing range of managerial responsibilities and included advocacy on environmental concerns and corporate sustainable development. She negotiated several consent agreements involving cleanups of major Superfund sites and also managed the resolution of high-profile tort claims against the company outside the courtroom. Recognizing the value of alternative dispute resolution, Professor Deming returned to private practice in 2007 and became a mediator. She has mediated many disputes in the state and federal courts in New York and New Jersey, most of which involved commercial or environmental matters.
In recognition of her expertise in environmental and financial issues, Professor Deming was appointed by the Administrator of the U.S. Environmental Protection Agency to its Environmental Financial Advisory Board in 2005 and served on that board until 2011. She was also involved in the establishment of an environmental dispute resolution center at Pace Law School, the Kheel Center for the Resolution of Environmental Interest Disputes, and received the Founder's Award for her work in 2009. Professor Deming is a frequent speaker on sustainable development and dispute resolution issues at legal conferences. Professor Deming received her A.B. in Russian Studies and history, cum laude with honors, and her J.D. from the University of Michigan. She received a post-graduate fellowship from the International Research & Exchanges Board to study at Moscow State University, where she researched the application of international law by the Soviet legal system.