Beverly Coulter, D.M.A.
Professor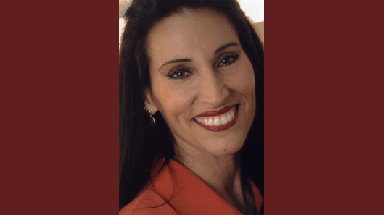 Beverly Coulter, D.M.A.
Professor
bcoulter@barry.edu
Education
Doctor of Musical Arts degree from the University of Miami
Biography
A native of Dallas, Texas, Beverly Coulter holds a Doctor of Musical Arts degree from the University of Miami. Her recent operatic performances include the role of Elvira in Bellini's I Puritani, the title role in Arrieta's opera Marina, Norina in Don Pasquale, Gilda in Rigoletto, Lucia in Lucia di Lammermoor, Musetta in La Bohème, Violetta in La Traviata, Susanna in Le Nozze di Figaro, Pamina in The Magic Flute, and Lia in Debussy's L'Enfant Prodigue. Dr. Coulter has appeared in concert in Italy, Canada, South America, England, Poland, Mexico, Greece, and the Czech Republic. She made her Carnegie Hall debut in 2003, returned in 2006 to appear as soprano soloist in Mozart's Regina Coeli, and returned in 2008 as soprano soloist with MidAmerica Productions. In May 2008 she performed the role of Mica in the South Florida premiere of Carly Simon's opera Romulus Hunt. Other South Florida appearances have included performances with the New World Symphony, Treasure Coast Opera Society, Miami Lyric Opera, Riuniti Opera, Coral Gables Symphony and Opera, Alhambra Orchestra, Hallandale Symphonic Pops Orchestra, Círculo Lírico de la Opera, and the Civic Chorale of Greater Miami. In addition to maintaining an active schedule as a singer, professor, conductor, director, published author, and clinician in the area of vocal music and opera, Dr. Coulter is a winner of numerous awards and competitions in the area of solo piano. She has recently conducted Don Pasquale, L'Elisir D'Amore, La Rondine, La Traviata, and The Barber of Seville. Her directing credits encompass a history of numerous opera, operetta, and musical theatre productions. She is the Artistic Director and founder of the Riuniti Opera, which was officially inaugurated in 2000 as an organization designed to help young singers bridge the gap between student and professional by being afforded performance opportunities in which they work alongside established professionals in the opera field. She launched the Riuniti Summer Mozart Concert Opera Series with the Alhambra Orchestra, and has presented The Magic Flute, The Marriage of Figaro, and The Impresario during recent seasons. As a staunch advocate of new music, Dr. Coulter has premiered many new works in the United States and abroad. These include works of Stephen James Edwards, Philip Glass, her husband Fred Coulter, and Canadian composer Imant Raminsch. Most recently she appeared as soprano soloist in Edwards's Mass For My Mother, presented as part of the Festival Internazionale di Musica e Arte Sacra with the Continuo Arts Foundation at the Vatican in Rome, Italy. Dr. Coulter is Director of Music Ministry at Central Presbyterian Church in Miami, Florida. She is Auditions Chairperson of the South Florida Chapter of the National Association of Teachers of Singing and is an active collaborator with the Miami Lyric Opera and the Alhambra Orchestra. Dr. Coulter is Professor of Music at Barry University in Miami Shores, Florida.