Elena Maria Garcia
Assistant Professor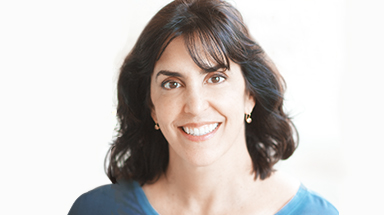 Elena Maria Garcia
Assistant Professor
egarcia@barry.edu
Education
BFA, University of Florida

MFA, Florida Atlantic University
Biography
"As artists, we learn how to shed the fear of failure and embrace it as a tool to strengthen our exploration and creativity. As artists we are tasked with telling a story whether it be through our bodies, text, or emotional connection to our characters. We have been given a beautiful gift. Our craft grants us the capability to hold our audience's attention with each pause, laugh, and pure moment. We have the ability to give the audience an opportunity to question their reality and change their mindset. We learn to do all of this through sacrifice, hard work, no excuses, unconditional love, a space free of judgment, miles of humility, and no apologies".
Elena Maria Garcia is an Assistant Professor of Theatre at Barry University. She has dedicated the past 30 years to education in the Arts through Acting, Improvisation and performance. Elena earned her B.F.A from the University of Florida and her M.F.A from Florida Atlantic University. Soon after graduating Elena pursued her craft in Children's theatre (Florida Stage) and travelled the East coast for five years while honing her improvisational skills. She was one of the founders of the first all-female improv troupe, Big Purse and Matching Shoes, created the improv troupe Separate Checks and Quien Sigue A Quien, the first short form Spanish only speaking improv troupe in the US. During this time, Elena began working in front of the camera appearing several national commercials (Volkswagen, Nestle, Amdro, Wendy's, DiGiorno, Burger King to name a few), movies (Out of Time, Something About Mary, Tony Tango, Bart Got a Room) and TV (Dexter, CSI). She taught as an Adjunct Faculty member at New World School of the Arts in Miami for over 20 years, Nova South Southeastern and Florida International University's MBA program. Using her training in Improvisation and On Camera, Elena founded Universal Acting, where serious young actors could hone their craft to understand and succeed in the industry. Elena has worked as a professional actor with local South Florida companies such as: Zoetic Stage in her one-person show co-written with Stuart Meltzer, Fuacata! or A Latina's Guide to Surviving the Universe. She also has worked with Zoetic on Our Dear Dead Drug Lord, The Wolves, Moscow and South Beach Babylon, Zoetic Schmoestic Improv Troupe; Palm Beach Dramaworks, The House of Blue Leaves; Thinking Cap Theatre, Dance Nation, The Book of Liz and Parallel Lives and City Theatre's (Summer Shorts 1997-2010). Elena has directed professional productions such as: Our Dear Dead Drug Lord, Summer Shorts 2022, DNA, She Shorts, Jesus Hopped the A Train, The Reindeer Monologues, Rita (opera) Do You Speak Mexican? Death-Defying Acts, and The House of Blue Leaves. One of Elena's passions is collaborating with solo artists. She works closely with actors on solo projects assisting in creating, writing and/or directing. Those shows include: The Wedding Warrior (NY), Demerits, Detentions & Dismissals, Sex, Drugs Rock & Roll, Flying Lessons, and more. She is a four-time recipient of the prestigious Carbonell award for best supporting actor for Zoetic Stage and City Theatre.
Elena is on the board of the Florida Theatre Conference and works closely with professional Theatre companies to make permanent connections with graduates and first-time professional experience. Elena is a member of Actor's Equity Association and Screen Actors Guild.
Download Extended CV