MIAMI SHORES, Fla.—The Sunshine State Conference women's soccer finals come back to Barry University this week for the first time since 2004.
Some upsets on quarterfinal Tuesday produced a couple of interesting matchups for the semifinals on Friday, Nov. 8. After a 1-0 overtime upset of third-seeded Tampa, sixth seed Florida Southern advanced to face the #2 seed, Rollins, at 4:30 pm. Fifth-seeded Florida Tech posted a 2-0 upset of fourth-seed Saint Leo, avenging a 5-2 loss earlier in the season, and now faces the top seed and host Barry Buccaneers at 7:00 pm.
The Moccasins played the Tars tough in the regular season, falling just 3-2, while Florida Tech is the only conference the Bucs have not beaten this year, falling 1-0 in the +4 game in Melbourne and tying 0-0 in the conference game in Miami Shores.
#1 Barry University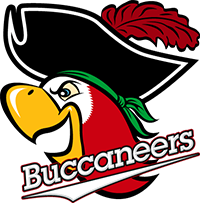 Offense: The Buccaneers have featured a balanced attack this season, led by the All-SSC combo of Lauren Manna and Lavinia Nkomo. Manna paced the squad with nine goals and Nkomo added eight, while both finished with a team-high 22 points. Nkomo did some of her best work in conference, with seven of her eight goals and five of her six game-winners in SSC play. A pair of midfielders, Chelsea Stoeckigt and Tamara Vuckovich tied Nkomo with six assists to lead the team. The Bucs averaged 1.94 goals per game in building their 12-3-1 record.
Defense: The Bucs have really shined on defense, leading the conference in goals allowed at 0.62 per game. Keeper Becca Rogers was named the SSC Defensive Player of the Year (the first in Barry history) and tops the circuit in shutouts, save percentage and goals against average. She allowed no more than one goal in all but one game.
#2 Rollins College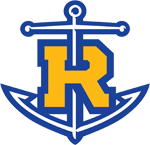 Offense: The Tars have been a scoring machine this year with 47 goals in 16 games. This is an average of 2.94 goals per game; add that with the 334 shots on goal, you have a prolific attack that gives Rollins a chance in every game they play. Junior forward Brenna McKee, with a team-leading 10 goals ,and freshman midfielder Paxton Sickler, who has scored nine, lead the Rollins attack.
Defense: Defensively, the Tars are just as aggressive as they are moving the ball forward. This season, they have kept their opponents to just 15 goals and 140 shots. An 0.94 goals scored average and six shutouts indicates that Rollins is a good balanced team. Keeper Mary Spring was a second-team All-SSC selection.
#5 Florida Tech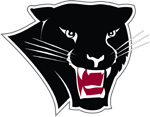 Offense: Florida Tech's offense can be said to be built for the close games, as the Panthers have only averaged 1.65 goals per game and yet they have achieved an 11-5-1 record. With only 28 goals this season off of 229 shots, this team makes their goals count, and hold on to their leads. Leading the Tech attack is second-team All-SSC pick Aubri Williamson, who has scored an amazing 14 goals, half of the team's total.
Defense: What the Panthers lack on offense, they more than make up for defensively. With a 0.82 goals allowed average and a shutout in all but one of their victories, this team's hallmark is their aggressive defense. Led by sophomore goalkeeper Julia Kantor, this unit looks to continue their defensive stoutness to win.
#6 Florida Southern College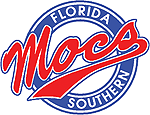 Offense: Florida Southern is the Cinderella team of the tournament, after posting a 5-10-4 (2-5-1 SSC) regular-season record, the Mocs defeated Tampa in double overtime to reach the semifinal. To win this tournament the Mocs will have to rely on a combined effort from Kara Moore, Kristy Legoas, Kirra Rainbow, and Sarah Goolsby, who are tied for first on the team in goals with four. The Mocs finished last in the conference in goals per game at 1.21, but are one of the last four teams playing.
Defensively: To have any chance of winning this tournament, the Mocs must play better defense. Allowing 32 goals this year won't cut it. Big plays will have to be made by goalkeeper Erin Mosely, who leads the conference in saves. The back line also needs to step up and limit some of those shots. Having already played in four shutouts, the Mocs have had their moments of stoutness, but they'll need more of those.